Your Single Source For Full Range Metal Processing Services
Choosing the right manufacturing partners is one of the most important decisions you can make. You need a reliable partner that delivers quality and consistent product on time, every time. With Central Tube and Bar, that's exactly what you get.
We Take

Relationships

Seriously
We have never shut a customer line down. In fact, Central Tube and Bar has never let a customer run out of product. Whether you're our first customer from over 20 years ago (which we still service today) or our newest manufacturing partner, Central Tube and Bar is here for you.
We Obsess Over

Your Product

Standards
We invest millions every year to bring you the very best products and processes. Every detail matters – from maintaining strict tolerance for less waste, storing your product indoors (no rust ever), and getting your parts delivered on time, every time. Beyond your part, we audit for cost-saving opportunities and offer solutions to complex issues. 
Partner With

The Leaders

In This Industry
There is a distinct advantage that comes from working with industry leaders. Instant access to the best industry product knowledge and service means you'll have a team of problem solvers that understand the needs of strict timelines and fast-moving business. You'll always get hassle-free quotes and service. At the end of the day, all we care about is making your job easy.
Meet The Central Tube And Bar Team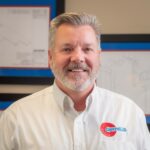 Dustin Ward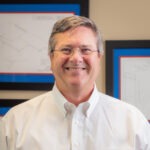 Joe Pohlkamp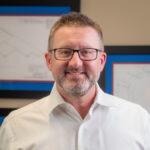 Eric Stuart
Chief Financial Officer / V.P. of Sales & Marketing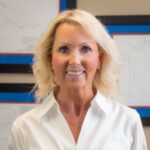 Tammy Hayes
Executive Assistant HR Manager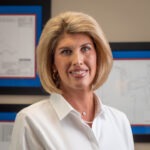 Anita Ward
Sales Manager, Fabrication and Assembly
Learn More About Our 20+ Years Of Providing Exceptional Quality And Precision
PROVIDING

QUALITY AND PRECISION

SINCE 1996
Started with just one bandsaw and a single client, Central Tube and Bar has become a leading supplier and processor of high quality fabricated tube and bar products including round, square, rectangular and special shape tubes. We serve OEMs and fabricators across the mid-south as well as nationally. Our ISO 9001:2015 certified facilities have state-of-the-art equipment, including precision Tube Lasers, coupled with our value-engineering capability allows us to solve difficult quality and manufacturability challenges for our customer-partners.
Doug Ward founds Ward Enterprises to supply cut tube to Amtran Bus which was later bought by International Corporation and ultimately became Navistar.
RENAMED TO CENTRAL TUBE AND BAR
To better reflect our growing company, we changed our name to Central Tube and Bar.
NEW CONWAY LOCATION
Moved to new 28,000 square foot facility on Middle Road to meet increasing demands
EXPANSION IN CONWAY
Expanded Conway facility with an additional 10,000sqf, Cantilever Racking System and ERP software.
FIRST TUBE LASER & EXPANSION WITH 2ND LOCATION
Installed first tube laser in Conway, the BLM Adige LT712, and opened a second 35,000sqf facility in Tulsa, OK.
Tube Bender & Texas Office
Installed BLM Adige CNC Tube Bender; Opened Texas Sales Office
INDUSTRY RECOGNITION
Awarded Navistar Diamond Supplier status and Installed second Tube Laser, Mazak Fabrigear 300.
NEW LEADERSHIP AND CONTINUED EXCELLENCE
Doug Ward retires. Dustin Ward promoted to President of CTB. Second consecutive Diamond Supplier award.
ADDITIONAL INVESTMENTS IN NEW TECHNOLOGY
Installed BLM Adige LT8 Tube Laser in Tulsa. Installed first Flat Mitsubishi Laser.
FIRST FIBER LASER
Installed first fiber laser, BLM Adige LT5.
NEW TULSA LOCATION
CTB Tulsa moves to new 55,000 square foot facility.
TEXAS EXPANSION
CTB opens 3rd facility in Waco, Texas. Installed 5th tube laser with Fabrigear 400.
LT FIBER LASER ADDED
CTB adds another fiber laser, BLM LT Fiber.
CONWAY EXPANSION
CTB adds 72,000 sqft in Conway and adds its 7th tube laser, BLM LT7.