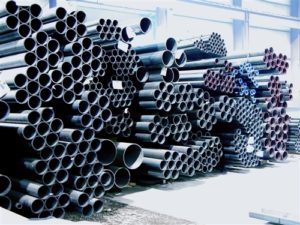 The most successful OEMs will tell you that much of their success has involved forming partnerships with companies that can manufacture and deliver the parts that they need on their schedule, and within their budget. After all, when it comes to CNC fabrication, there's no such thing as "almost" or "close enough," and settling for anything less than absolute precision is unacceptable!
Central Tube and Bar has been the leading provider of metal fabrication for Arkansas and surrounding states for over two decades, and we're standing by to custom-build the tube and bar products that you need! Here are some of our most popular services:
Laser Cutting
Our tube lasers offer unrivaled productivity, including 3D cutting, beveling/chamfering, and etching with pinpoint accuracy on a wide variety of tube shapes, sizes and materials. Multiple operations that used to require 2 or 3 machines can now be performed reliably and repeatedly on a single machine.
Sawing and Shearing
Our precision machines can saw massive bars, miter small lots of tubes, and run large lots of product efficiently, and to the exact specifications required for any project.
Part Finishing
When it comes to finishing the job, we can produce polished, deburred, and drilled/tapped parts ready to be inserted directly into the assembly process or the finished product.
Value Engineering
Value engineering means collaborating with our partners to help them meet project standards with the most efficient expenditure of resources, or, to put it more simply, doing more with less. We enjoy partnering with clients to help them get the maximum "bang for their buck," and we're happy to apply our expertise to help them meet their goals more quickly and more inexpensively.
At Central Tube and Bar, we're proud to add value to our people, products, and partners, and we're committed to 100% customer satisfaction. If you have any questions, or would like a free estimate, click here, or give us a call at (501) 450-7750.