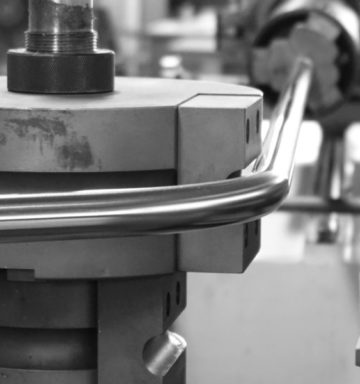 CNC Bending Services and Tube Bending Services
Bending applications with multi-axis, multi bend requirements calls for a partner with expertise and experience. At Central Tube and Bar, we've invested in the latest CNC bending technology to bring our customers high quality, precision bending services.
We guarantee high tolerance, repeatability and accuracy with our fully electronic BLM E-Turn system and have greatly reduced production times for bar and tubular bending, allowing us to pass on cost savings to our customers through waste reduction and faster production.
Bar and Tube Bending Services
BLM Adidge E-Turn 40

(2) Horn 50TNCB

Ercolina Rotary Draw (Call or email for specific material size and wall thickness capability).
Mild Steel, Stainless Steel, Galvanized, Aluminum

Up to 6 Axis Bending

Left and Right Hand Bending

Full Mandrel Bending
Push or Roll Bending

Weld Seam and Detection for Precise Part Orientation

Max Centerline Bend Radius Up to 18″