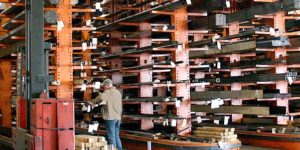 OEMs and service centers are often small operations that operate with tight profit margins. Finding ways to lower costs is the easiest way to increase profitability, which often means doing as much as you can in-house.
​
The reality is, however, an investment in additional equipment often takes a long time to recoup, and it may be a better value to outsource your precision bending and precision metal cutting.
For two decades, our team at Central Tube and Bar has offered high quality bent tubular parts processing services at value prices, and we can partner with you to manufacture the parts that you need​.​ If you need laser cutting, CNC bending, or part finishing services, we offer the fastest turnaround times in the industry​.
Combine that with a near zero scrap rate and, like many other OEMs, you'll find we offer even more value than offshoring can provide.
​
Here are a few of the benefits of partnering with us to implement a "Just In Time" (JIT) system for your parts fabrication:
Value Design Services – ​We'll start by taking a look at your blueprints with you to see if we can find ways to improve upon your design. Sometimes it's more efficient and cost effective to use a different material, and sometimes we can even find ways to achieve the same functionality using less parts​.
​
Space Savings​ – ​With the cost of warehouse space at an all-time high, it doesn't make sense to store large stockpiles of parts or raw materials. With a JIT system, we'll ship the parts that you need at the beginning of each production run,
​allowing you to invest in manufacturing space instead of parts storage.
Time Savings​ – ​We make it a point to invest in top-of-the-line equipment, and upgrade often. Much of the equipment​ we use today​ can be automated to perform multi-step operations that used to take multiple machines and/or manual operators. This enables us to offer lightning fast turnaround times on all orders​ with a near zero scrap rate.​
Most OEMs and service centers rely on outsourcing to fill their part orders​, but reliance on offshore services can leave you waiting on parts and, if there's a problem, waiting on a solution.
Our team is knowledgeable, responsive, and based in the U.S.A. Our commitment to customer service is second to none​ and we stand behind our products 100 percent.​ ​Contact us online here or give us a call at (501) 450-7750​ and let's get started improving your bottom line.
​