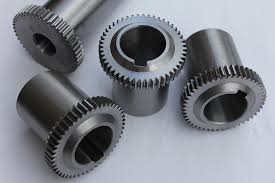 If you're an OEM or service center, your success depends heavily on partnering with suppliers who can fabricate all the precision metal parts that you need to your specifications, on your schedule, and at a price that meets your budget. You're going to be placing many orders over the years as your company grows, and you need your order to be right, and you need it on time, every time!
At Central Tube and Bar, we've been providing precision bending, shearing, and laser cutting services for over 20 years and counting, and we're ready to add you to our long list of satisfied customers! We operate three facilities and service clients in an 8-state area, and owe our success to repeat and referral business. Here are just a few of the benefits of partnering with CTB:
Industry-Leading Turnaround Times-Each of our service centers are fully equipped with state-of-the-art CNC machinery that are capable of more automation than ever. This means that we can perform operations that used to require multiple machines, and can automate many processes. We're highly familiar with JIT delivery requirements, and are always committed to shipping on your schedule.
Value Design Services-For each new production run, we consult with the client and look for ways to improve designs, complete the order more quickly, and lower costs. Even if it's only a few seconds or a few pennies, they add up over time.
Zero-Defect Precision-When we say that quality precision is job one, we put our money where our mouth is. Whether you pull out the 10th part or the 10,000th part, they will be exactly the same. And the only scrap rate we expect our clients to expect is zero!
Service after the Sale-We are committed to 100% customer satisfaction, and every member of our team has the authority to do whatever it takes to make sure that you're satisfied with every order.
If you have any questions, or are ready to schedule an estimate, contact us online, or at 501-450-7750.