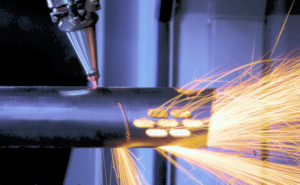 Regardless of what business you're in, an important part of long-term success is repeat business and word-of-mouth advertising. That's why at Central Tube and Bar, we do whatever it takes to keep our clients happy. Whether you need CNC bending, laser tube cutting services, tube laser processing, sawing/shearing, or part finishing, we're not satisfied until you are!
We're proud to be a leading supplier and processor of high quality tube and bar products in an eight state area, and operate three ISO 9001:2015 certified facilities in Conway, AR, Tulsa, OK, and Waco, TX. Whether you're an OEM, a fabricator, or a service center, you can always count on quality and precision for your order of round, rectangular or square tube and bar products. We've been taking care of our clients for 20 years and counting, and here are a few of the reasons why our customers keep coming back:
Precision and consistency – The products that we manufacture go into school buses, military vehicles and medical devices, and our clients insist on zero defect quality. Whether you order 10 parts, or 10,000, our state-of-the art CNC machinery consistently produces repeatable, close-tolerance parts to your exact specifications!
Value Design – We're always interested in saving our clients time and money, which is why we specialize in value design. No matter what parts that you're ordering, we'll help you to find ways to reduce costs, shorten turnaround times, and find the materials that will ensure maximum performance.
Service after the sale – We don't just consider ourselves a manufacturer or supplier: we consider ourselves a partner. We guarantee that the parts that we manufacture and deliver will meet your needs, and if there's ever a problem, we'll deal with it right away!
At Central Tube and Bar, we know that if we don't take care of our clients, someone else will. That's why our commitment to quality is unrivaled in the CNC fabrication industry, and all of our products and services are backed by a 100% satisfaction guarantee! Contact us online for a free estimate, or give us a call at (501) 450-7750 if you have any questions!